Get Affordable Leak Detection Atlanta Homeowners Can Trust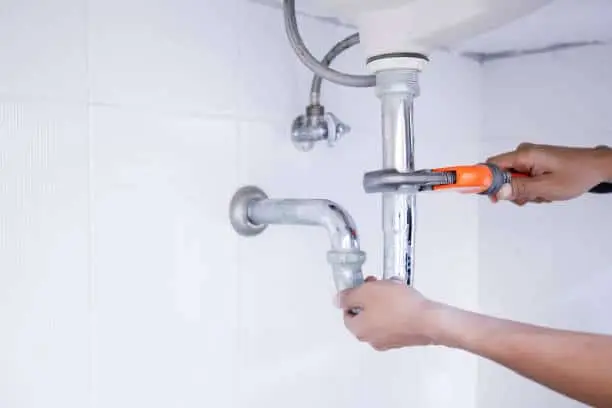 Leak detection in atlanta​
If you are in need of affordable leak detection Atlanta homeowners rely on, then you have come to the right place. We have been providing quality services to our customers for many years and have gained a reputation for being one of the most reliable companies in the business. We offer a wide range of services that can be tailored to meet your specific needs and we will work with you to ensure that you get the best possible results.
One of the most important things that you need to look for when choosing a leak detection service is their experience. There are many different companies out there that claim to be Atlanta leak pros, but not all of them are created equal. You want to make sure that the company you choose has a good amount of experience in the industry, as this will help them to better understand your needs and find the best solution for your particular situation.
Another thing to consider when choosing a company that does leak detection Atlanta GA clients need is its price. You don't want to overpay for a service that you may not even need, so it is important to find a company that offers a competitive price. However, you also don't want to sacrifice quality for the price, so make sure that you find a balance between the two.
When you need leak detection Atlanta GA clients can trust, make sure that you take the time to read reviews about different companies. This will give you an idea of what others have thought about their experience with the company and it will also help you to make a more informed decision.
We provide water leak detection Atlanta GA customers desperately need. If this is you, don't hesitate to contact us right away. We would be more than happy to help you resolve any issues that you may be having, as well as offer some tips on how to prevent future leaks from occurring.
We Are The Leading Atlanta Leak Detection Service Provider
At Violet Frog Environment, we are proud to be the leading provider of high-quality service for water leak detection Atlanta GA homes and businesses have needed for years. We have been in business for over 20 years, and during that time, we have helped thousands of homeowners and businesses resolve their water leaks. We are the Atlanta leak pros you need for finding hidden leaks, and we use the latest technology to do so. Our leak detection services are affordable and we offer a money-back guarantee if we cannot find your leak or repair service.
If you think you may have a water leak, don't hesitate to call us. We will come out to your home or business and perform a complete inspection. We will then provide you with a free estimate of the cost of our Atlanta leak detection services. Call us today to schedule an appointment. We look forward to helping you resolve your water leak problem.
We Also Offer Window Leak Detection Services
A window is commonplace for air leaks in a home because they are not as well insulated as other areas of the house. Cold air can enter through cracks and gaps around the window, making the room feel drafty. In addition, moisture can enter the home through windows that are not properly sealed, leading to condensation and mold growth.
A window leak detection service can help to identify these problems so that they can be repaired. By sealing up cracks and gaps, the window will be better able to keep out cold air and moisture. As a result, the room will be more comfortable and the risk of mold growth will be reduced.
Our team of experts can help you find and fix any window leaks in your home or office. We use the latest technology and equipment to locate the source of the leak and then provide a comprehensive repair solution. We also offer a money-back guarantee on all of our services, so you can be sure that you're getting the best possible value for your money.
If you have any questions about our window leak detection service or if you would like to schedule water leak detection consultation, please contact us today. We look forward to helping you get the most out of your windows and saving you money on your energy bills.
Why Should You Consider Our Leak Detection Company Atlanta Homeowners Rely On?
You recognize the importance of having a reliable leak detection company on speed dial. It's not just about preventing property damage; it's also about maintaining the safety of your home or office. After all, water leaks can lead to mold growth, which can cause health problems for you and your family. So, when you need pipe leak detection Atlanta GA customers can turn to us for the plumbing services they can trust.
When looking for a leak detection company Atlanta residents look at online reviews for the highest rated companies, so make sure to choose one with a reputation for quality service. Also, look for a company that offers a money-back satisfaction guarantee. That way, if you're not happy with the results of the water leak detection, you can get your money back.
We are known as the best leak detection company Atlanta has to offer when you need these services. Our professional water leak detector has the experience, training, and equipment necessary to get the job done right. We also offer a variety of other benefits that make us the best choice for your needs, including:
-24/7 Availability: You never have to worry about our team not being available when you need us. We are always here to help, day or night.
-Affordable Pricing: We know that budget is always a concern. That's why we offer competitive rates on all of our services.
-Flexible Scheduling: We understand that it can be difficult to find time in your busy schedule for an appointment. That's why we offer flexible scheduling options to work around your schedule for water leak detection in Atlanta.
– Quality Workmanship: We take pride in our work and go above and beyond to make sure that you are satisfied with the results of our leak repair services.
Contact us today to learn more about why we are the best choice for pipe leak detection Atlanta GA clients can hire. We would be happy to answer any of your questions and help you find out which one of our services is right for you.