We Provide Fast and Efficient Leak Detection in Dunwoody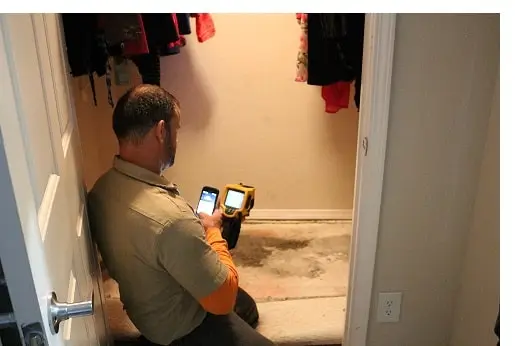 Leak Detection In Dunwoody
When you need fast and efficient leak detection Dunwoody, you can rely on Violet Frog Environmental.
We have a team of experienced technicians who specialize in water leak detection and repairs. Whether it's a simple water pipe or a large underground tank that needs checking, our plumbers will fix it quickly and efficiently so that you do not face any costly repairs. Our Dunwoody leak detection experts are professionals when it comes to providing quality plumbing services. We understand how tough it can be to deal with water leaks. This is why we have a systematic way of providing water leak detection and leak repair services.
The following steps are included in our water leak detection and leak repair procedure:
First, we will ask you about the problem and the location of the suspected water leak.
Next, we will do a thorough inspection of your plumbing system to check for any obvious signs of leaks.
If there are no visible signs of water leaks, we will use advanced equipment such as acoustic detectors or thermal imaging cameras to locate the source of the leak.
Once the location of the leak has been determined, our team will repair it quickly and efficiently so you can get back to your normal routine.
You can count on our Dunwoody leak detection experts to provide you with unparalleled plumbing services that are designed to save you time and money.
There are different types of leaks, such as a slab leak or a kitchen sink leak that can wreak havoc in your homes. As a leading water leak detection company, we are dedicated to providing top-notch plumbing repair services at affordable rates.
If you have leaking pipes and are searching for leak detection in Dunwoody, look no further than Violet Frog Environmental.